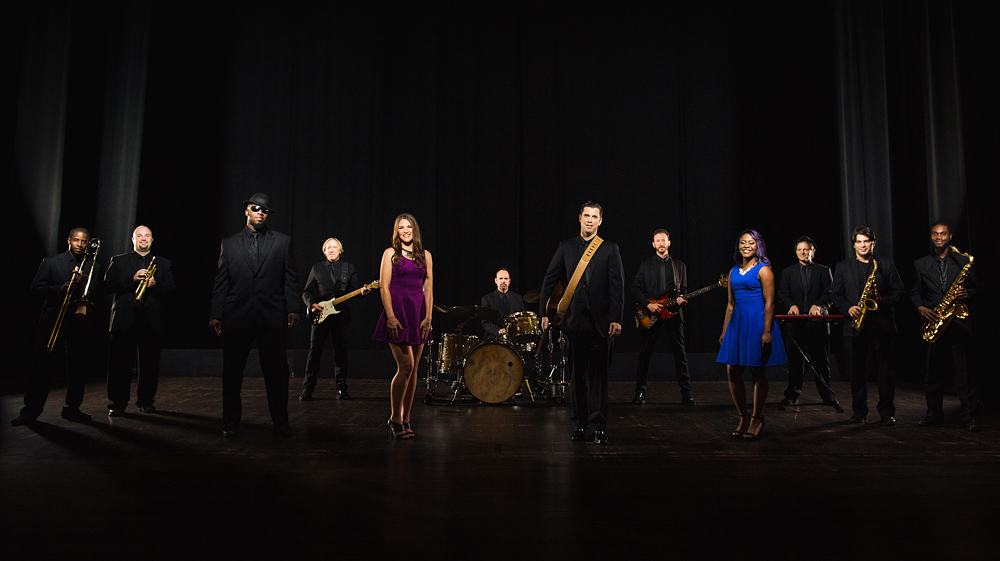 Yes, this is what The RiverTown Band (RTB) does. The Band considers it their primary job - through a highly choreographed live music show featuring a state of the art sound system and intelligent light show – to ensure that you and your guests have fun!
For over ten years, clients have entrusted RTB with helping them make incredible memories through their live interactive music show. From multiple performances for Bill Murray and other A list celebrities, to retail icons like Nordstrom and regular folks, RTB loves creating a special show for everyone.
Service is a key element in planning for any event, which is why owners Scott and Darin hired long time music industry planner Leslie Hendricks to assist clients and planners with all of their details leading up to their big event. Together, our team works tirelessly to ensure that your vision is brought to life! The Band performs for all types of events, including but not limited to:
Corporate Parties
Corporate Banquet Shows
Opening Ceremonies
Wedding Receptions
Rehearsal Dinners
Birthday Parties
Bar Mitzvahs and Bat Mitzvahs
The RiverTown Band is comprised of 10 talented, fun and engaging musicians. The lineup starts up front with 4 dynamics vocalists who are supported by a rhythm section comprised drums, bass, keys and guitars. They are complimented by a horn section comprised of a sax and trumpet player. The band can also add 2 additional horn players for most events, which opens up the opportunity for a second line to accompany your guests from one area of your event to another. The band can also occasionally perform as a smaller 8 piece lineup for certain dates.
The Band's song list spans 7 decades, including MoTown, Disco/Funk and today's Top 40 Dance hits. Many songs are arranged as medley's or mashups so that the music is continuous for longer periods up time to keep your guests on the dance floor. The vocalists are also known to get out on the dance floor as we love to interact and dance with your guests!
RiverTown travels with a state of the art line array sound system and intelligent light system that is on par with many small concert venues. Both of these features will surely impress your guests! The intelligent lights especially add a different dimension to the band's show that is rarely seen elsewhere and takes the dance floor experience to an entirely different level.
It is our hope that the sum of all these things – experience, showmanship, service, an expansive song list, talented musicians, and a state of the art sound and light system – will exceed your expectations as we partner with you to make your event truly memorable. And that you will enjoy the planning process along the way as we serve you in whatever way we can.
"They were absolutely FANTASTIC!!!! We couldn't thank you all enough! Everyone was so excited and OBSESSED!"
Much love,
A
THE RIVERTOWN BAND IS EXCLUSIVELY REPRESENTED BY ECE. (East coast entertainment)
TO INQUIRE ABOUT BOOKING THE BAND, PLEASE FILL OUT THE FOLLOWING INFORMATION BELOW AND WE'LL BE IN TOUCH SHORTLY.